Dr. Matthew Jenkins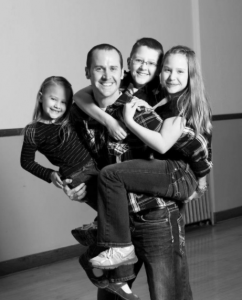 Dr. Matthew Jenkins is originally from Idaho Falls, Idaho.  Hard work has always been a part of his life. He was helping with many aspects of his father's film production company for as long as he can remember. The importance of education was also instilled at an early age.  His mother taught special needs children for many years and authored college textbooks for early childhood development curriculums.  His brother is an anesthesiologist, his oldest sister is an internal medicine physician, and other sister is a Certified Regional Nurse Anesthetist (CRNA).
Dr. Jenkins has three children.  His son, PJ, is a senior at Jenks High School and is on the swim team.  Madysen, a freshman at Jenks High School and active in school and church activities. Adallyn is in fourth grade at Jenks Elementary and participates in dance.  When not working, Dr. Jenkins loves to spend time with his children.
Dr. Jenkins has been interested in medicine since high school. He started working as a certified nursing assistant (CNA) while still in high school at Bonneville High School. He earned a B.S in Psychology at Idaho State University.  In 2010, he completed medical school at Touro University Nevada in Henderson, Nevada.
Dr. Jenkins moved to Bixby, Oklahoma to attended residency at Oklahoma State University Medical Center.  In 2014, Dr. Jenkins and Dr. Jacob Krajicek started PremiER Physician Staffing to meet the needs of Great Plains Regional Medical Center.  In 2016, they created a hospitalist branch, PrIMe, to meet further needs of the hospital. Together, they own and manage PremiER and PrIMe as well as work clinical shifts in the emergency department.  Their goal is to provide fast, efficient, compassionate emergency and hospitalist care to each patient.
Dr. Jacob Krajicek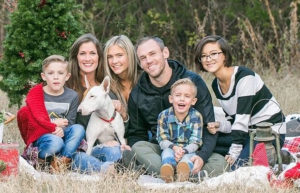 Dr. Jacob Krajicek was born and raised in Owasso, Oklahoma, a small suburb of Tulsa. He graduated from Owasso High School in 2002. When he was a junior in high school he began working at Saint Francis Hospital in Tulsa as a host transporter. While at Saint Francis he worked as a transporter, as a pharmacy tech, and finally as a surgical tech.
His experiences at SFH were critical in his decision to pursue a career in medicine. Taking his love for science and blending it with the ability to help and interact with people he decided to enroll in The University of Tulsa to pursue his B.S. in biology. Following college he went onto medical school at Oklahoma State College of Osteopathic Medicine.
Going into medical school not everyone knew what they wanted to do. That was not him, from his experience at SFH he knew Emergency Medicine was for him and the experiences he had in medical school only strengthened that intuition. He was accepted to the ER residency program at OSU and graduated in 2014. Prior to residency graduation, Dr. Krajicek and Dr. Jenkins had already started PremiER Physician Staffing and landed their first contract. Their ED has been recognized as one of the fastest ER's in the nation and are currently focused on providing fast, friendly, competent Emergency Staffing across Oklahoma.